215.230.9325 or 866.230.9325
Deicing to Protect Lakeside Property, Avoid Fishkills, & Protect Waterfowl
Hydro Logic AirLift aeration systems are commonly used as pond deicers and lake deicers. There are six different models to choose from. The AirLift units perform double-duty by both deicing and aerating pond and lakes during the harshest winter months.  AirLift pond and lake deicers and aerators are used most commonly to:
Avoid winter fishkills
Protect docks and boats from ice damage
Create open water habitat for waterfowl
In addition, the Hydro Logic AirLift systems are second to none when it comes to aerating pond and lakes.  The AirLift series is used to aerate both shallow and deep ponds and lakes.
To protect docks and boats, AirPod air diffusers are placed around dock pilings and underneath moored boats
What is deicing?
Deicing is the use of various technologies to prevent ice formation in salt or fresh water. Ice build-up prevention is critical for protecting boat houses, commercial and residential docks, marine structures, ferry crossings, floating pumps, working barges and municipal pumping stations. These technologies are known as bubblers, ice eaters, thrusters, submerged diffusers and ice melting aeration by some industries. Different deicing technologies will prevent ice build-up by using various methods. Hydro Logic deicers use the physics of moving warmer and heavier water from the bottom to the surface via micro air diffusion. This lifts water and creates a current on the surface where ice cannot form.
Comparatively, impeller deicing uses continuous movement on the water surface to prevent surface ice formation.  Impellers will be less efficient compared to deeper diffusers using aeration melting process, but on the other hand will work fine where existing river currents prevent water stratification.
Deicing involves using knowledge of water physics.  Water is heavier at 39º Fahrenheit and it is also lighter at 32º Fahrenheit so in practice that explains why ice floats.  In a lake situation where no water current exists, the heavier and warmer water will be at the bottom.  Lifting this heavier water is achieved with the friction of bubbles rising in synergy towards the surface.  The width of deicing efficiency will be influenced by the air flow, the depth and the outside temperature affecting ice growth.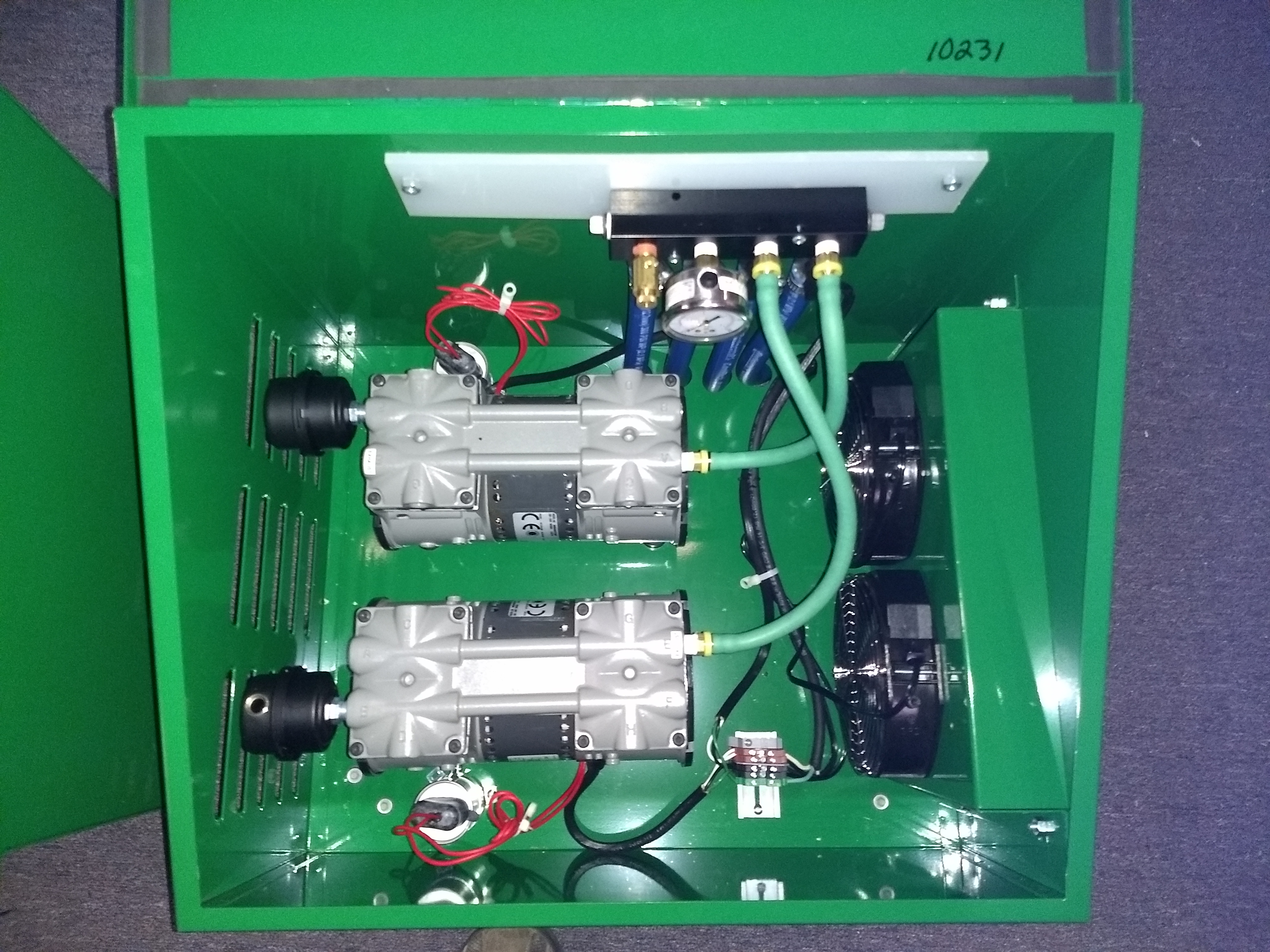 Inside Air Compressor Cabinet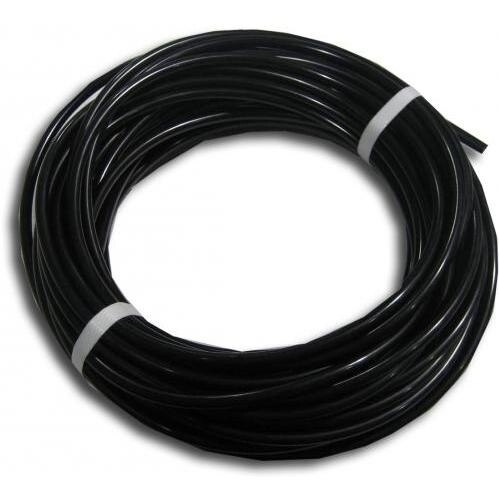 Down Under Air Supply Tubing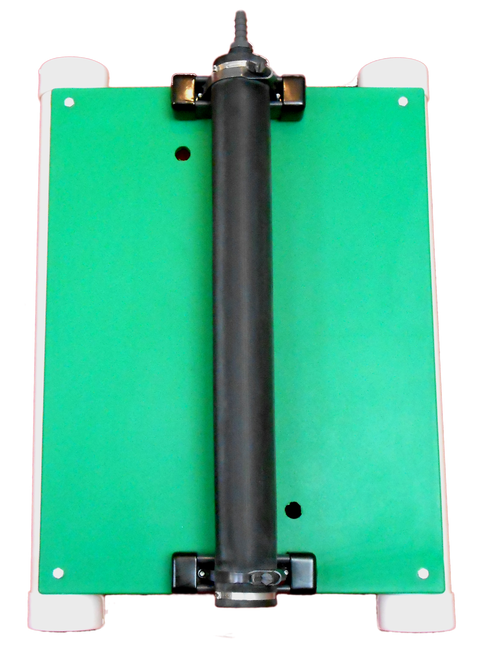 Physical Address
1519 Broad Street
Perkasie, PA 18944
Payments & Mailing Address:
PO Box 605
Doylestown, PA 18901
Phone Number
215.230.9325 or toll free 877.230.9325
Copyright © 2019 Hydro Logic - All Rights Reserved.