215.230.9325 or 866.230.9325
Pond Aerator Sizing Guide
How to Select the Right Aerator for your Pond or Lake
Refer to our
AirLift Aeration Sizing Guide
to quickly select an aeration system or just give us a call and we'll assist you in selecting the best aeration system for your pond or lake.
For larger lakes, Hydro Logic Products recommends installing several AirLift aeration systems at one or several lakeside locations. Another option is to allow us to design and build a custom system to meet your specific aeration needs.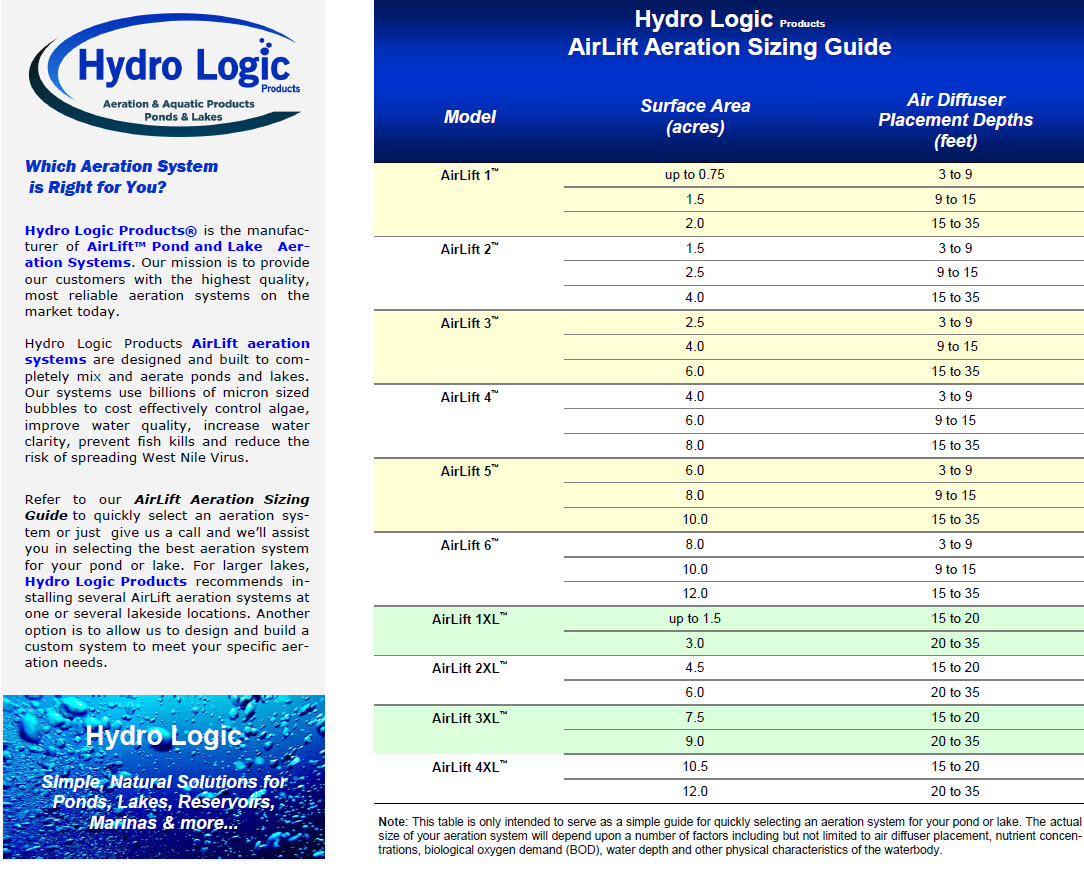 Physical Address
1519 Broad Street
Perkasie, PA 18944
Payments & Mailing Address:
PO Box 605
Doylestown, PA 18901
Phone Number
215.230.9325 or toll free 877.230.9325
Copyright © 2019 Hydro Logic - All Rights Reserved.