215.230.9325 or 866.230.9325
Welcome to the Hydro Logic Pond & Lake Aeration Blog
Learn more about happenings at Hydro Logic and updates about the latest technologies used in pond aerators and lake aerations systems.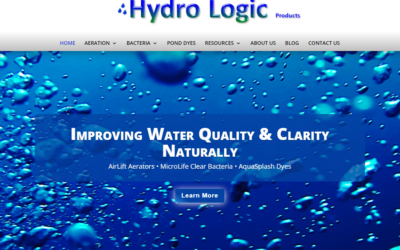 Hydro Logic launches new company website the week of May 28, 2019!  Our new improved website will provide our customers and visitors with a fresh look into our pond aerators and lake aeration systems. A New Look and Feel!New Products!Mobile Friendly!Intuitive...
read more
Physical Address
1519 Broad Street
Perkasie, PA 18944
Payments & Mailing Address:
PO Box 605
Doylestown, PA 18901
Phone Number
215.230.9325 or toll free 877.230.9325
Copyright © 2019 Hydro Logic - All Rights Reserved.