215.230.9325 or 866.230.9325
MicroLife Clear – Beneficial Pond Bacteria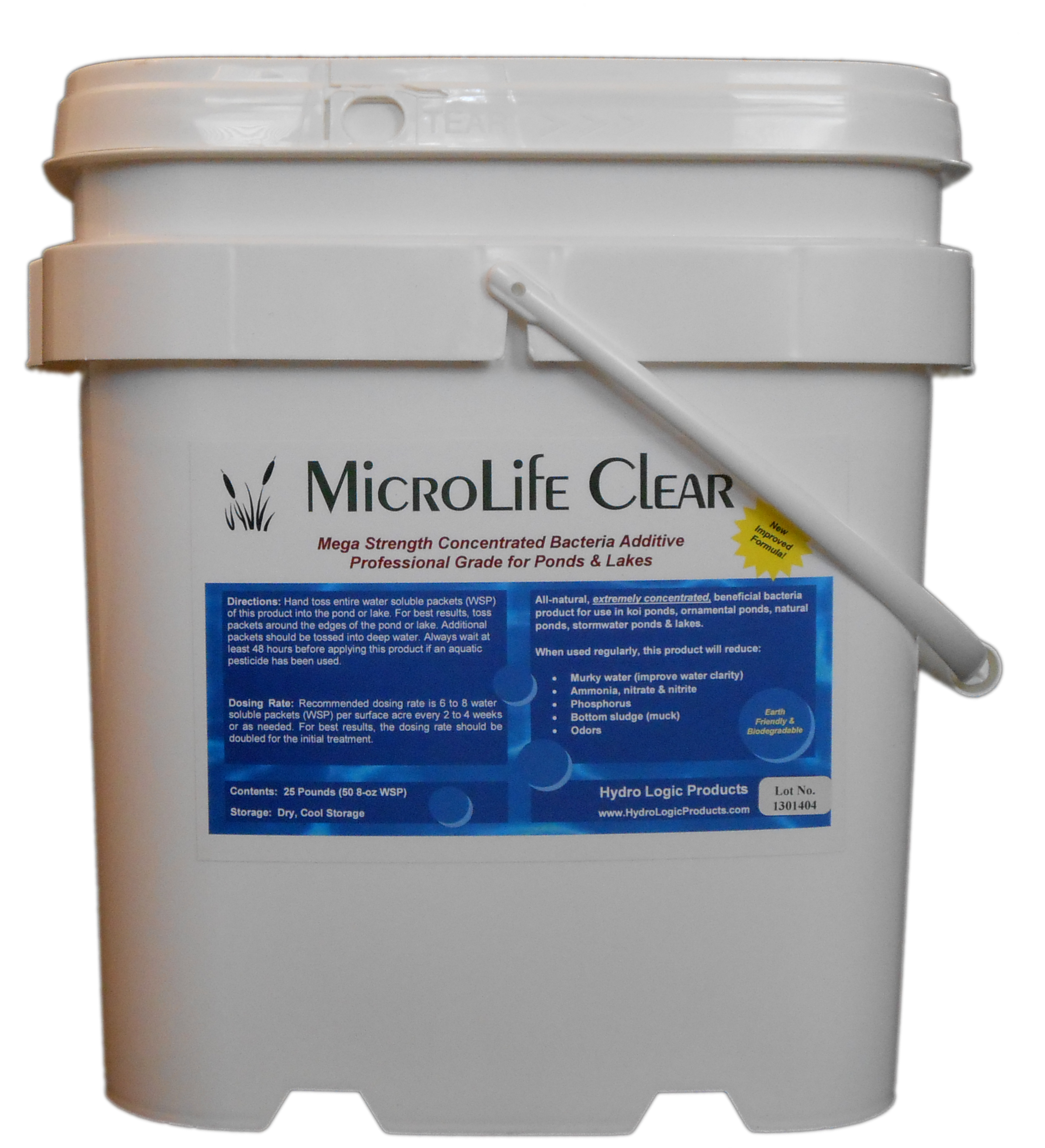 MicroLife Clear is an all natural formulation of concentrated beneficial bacteria for use in ponds, lakes, aquaculture ponds, ornamental ponds, koi ponds and water garden ponds. Apply this all season product around the edges of the pond when water temperature is above 45 degrees Fahrenheit (F). When used regularly, this product will reduce murky water (improve water clarity); reduce ammonia, nitrate, nitrite and phosphorus; reduce bottom sludge (muck); and reduce odors. Apply 5 to 10 packets per surface acre every 2 to 4 weeks. Available in large pail containing 50-8 oz. dissolvable packets.  
MicroLife Clear is a blend of all natural bacteria for treating ponds and lakes. This formulation contains all Bacillus cultures of bacteria chosen for their ability to grow quickly, withstand multiple environmental factors without easily dying off and for their ability to produce the types of enzymes needed to break down the specific wastes you will find in ponds and lakes. There was a scientific approach used in determining which organisms to use, but the real proof has been the effects after using it in ponds and lakes.
MicroLife Clear contains four different, specially selected species of Bacillus bacteria that work in ponds and lakes with pH values ranging from 4 to 10. All species are facultative anaerobes. Basically they can live and feed with and without oxygen. However, that doesn't mean they work at the same efficiency in both environments. The fact is that they are much more efficient with oxygen. That is why it can take a couple seasons to remove sludge layers in ponds and lakes and only weeks to make a difference in the water column and near the water's surface.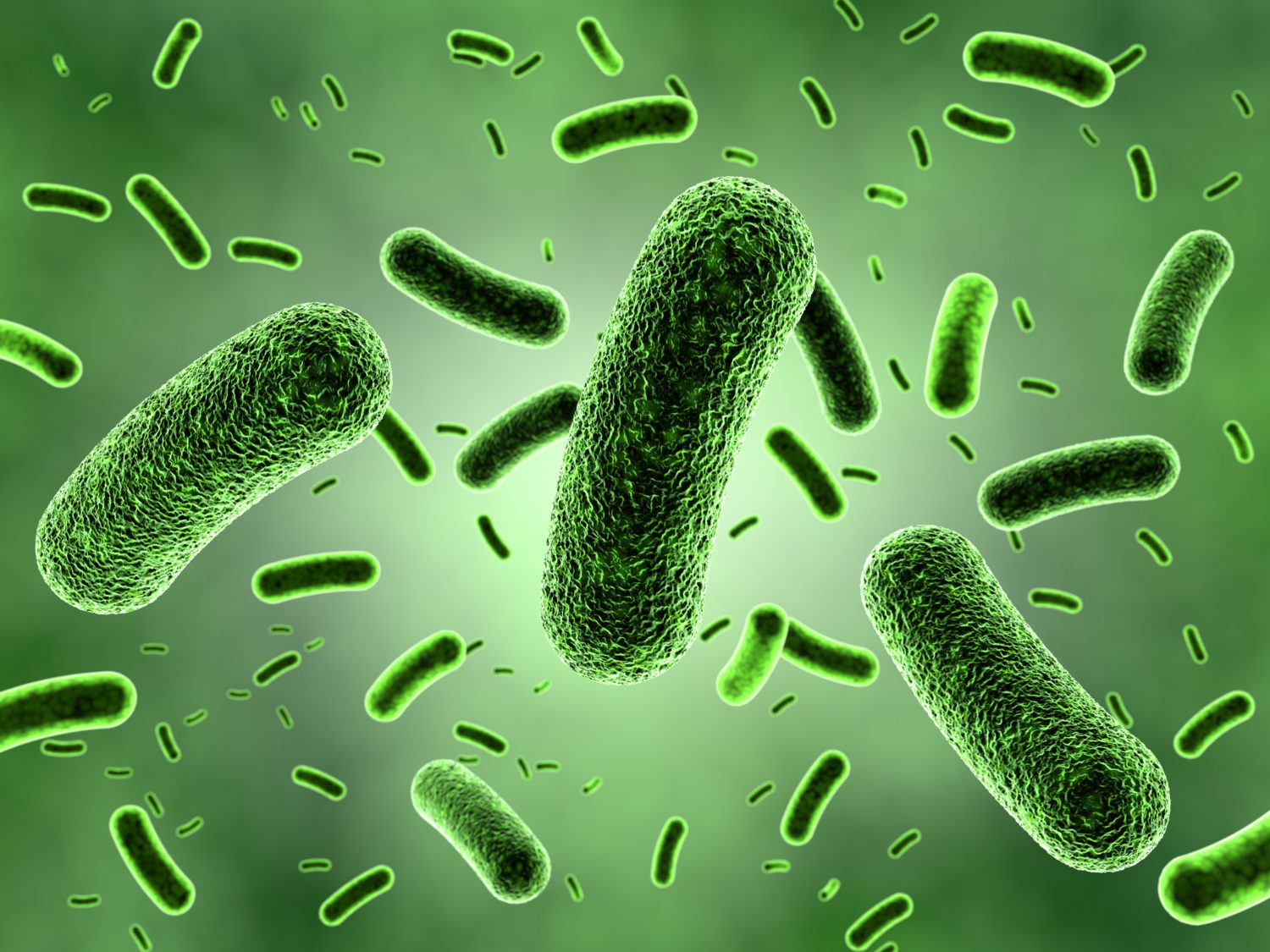 MicroLife Clear vs. MicroLife Clear Max
Simply the most concentrated pond and lake beneficial bacteria products on the market today!  MicroLife Clear and MicroLife Clear Max products have been rigorously field tested by our professional pond and lake managers.
Overall, MicroLife Clear benefical pond bacteria is used most frequently in small ponds (koi ponds and backyard ponds), ponds, and small lakes. Conversely, MicroLife Clear Max beneficial bacteria is generally used in larger ponds, lakes, and reservoirs.
Physical Address
1519 Broad Street
Perkasie, PA 18944
Payments & Mailing Address:
PO Box 605
Doylestown, PA 18901
Phone Number
215.230.9325 or toll free 877.230.9325
Copyright © 2019 Hydro Logic - All Rights Reserved.